Progress .... September 2019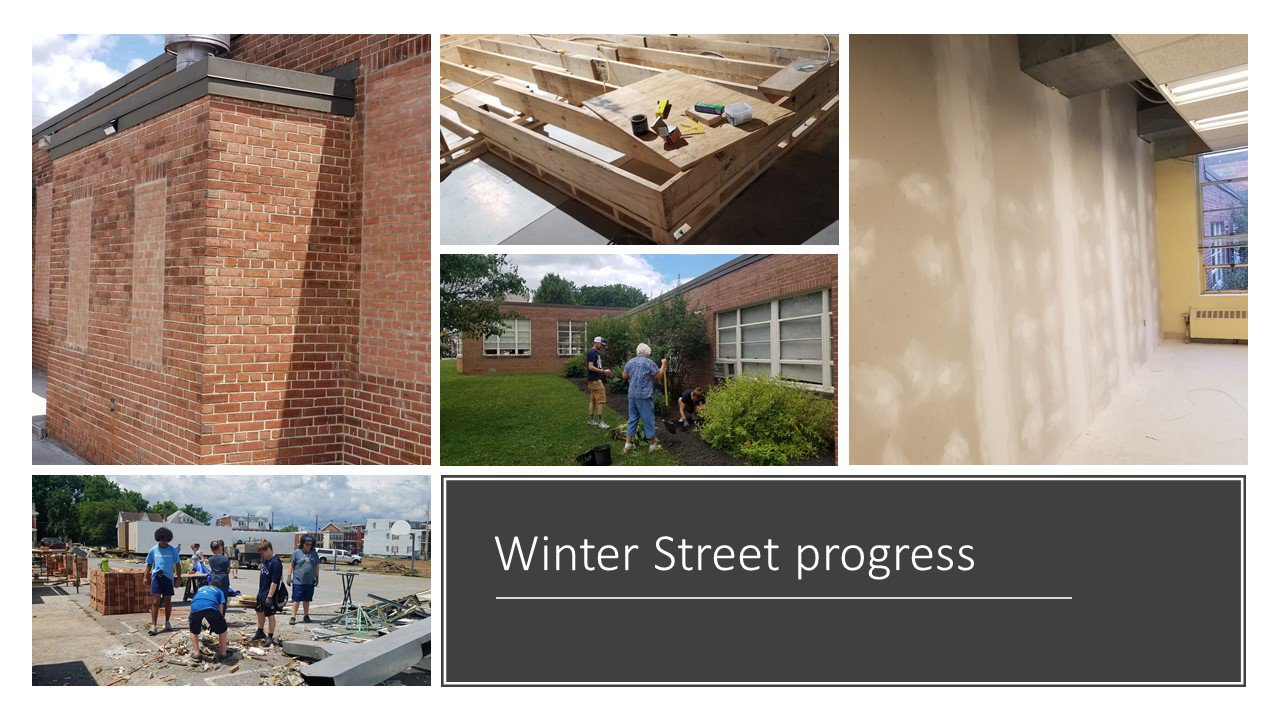 November 3, 2018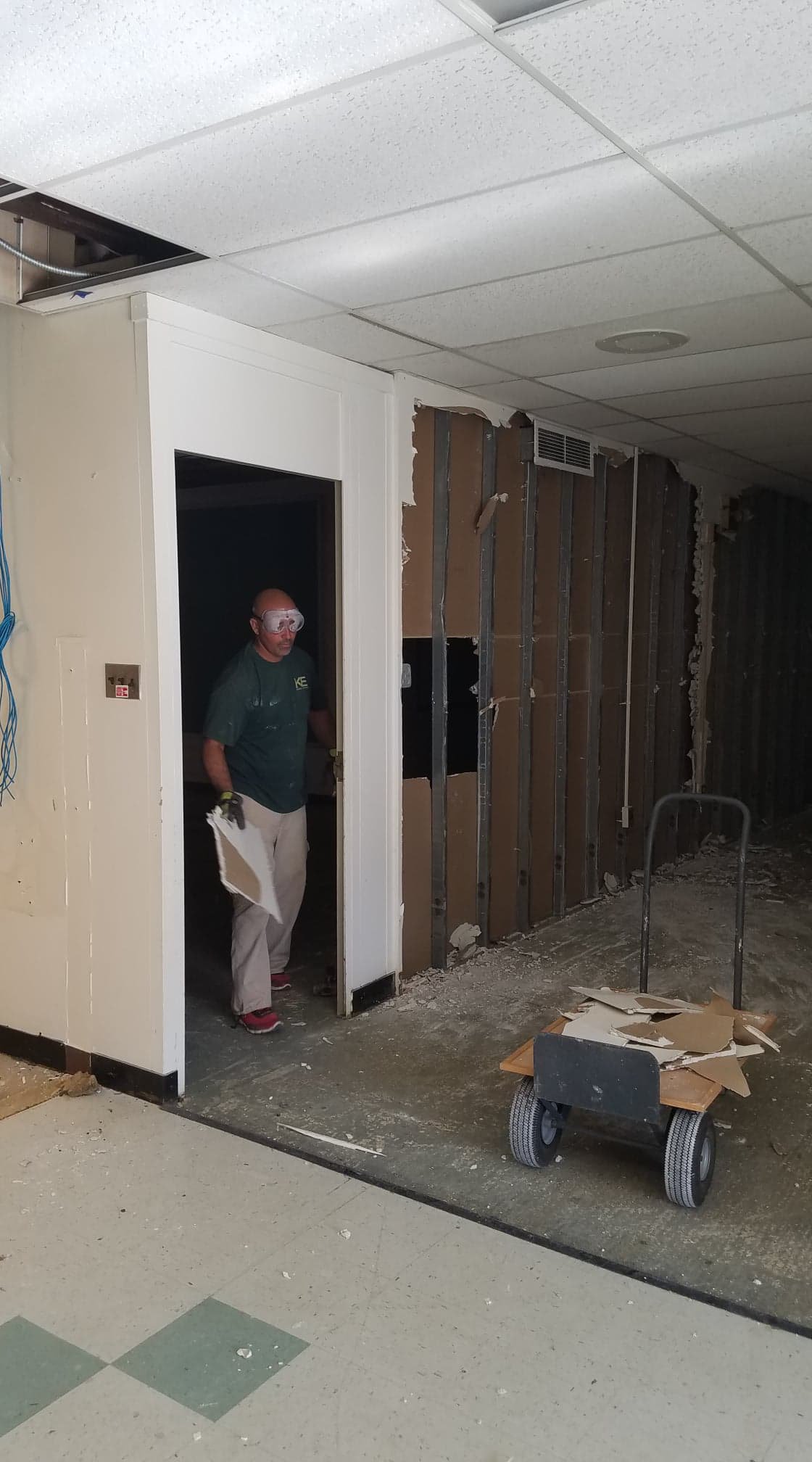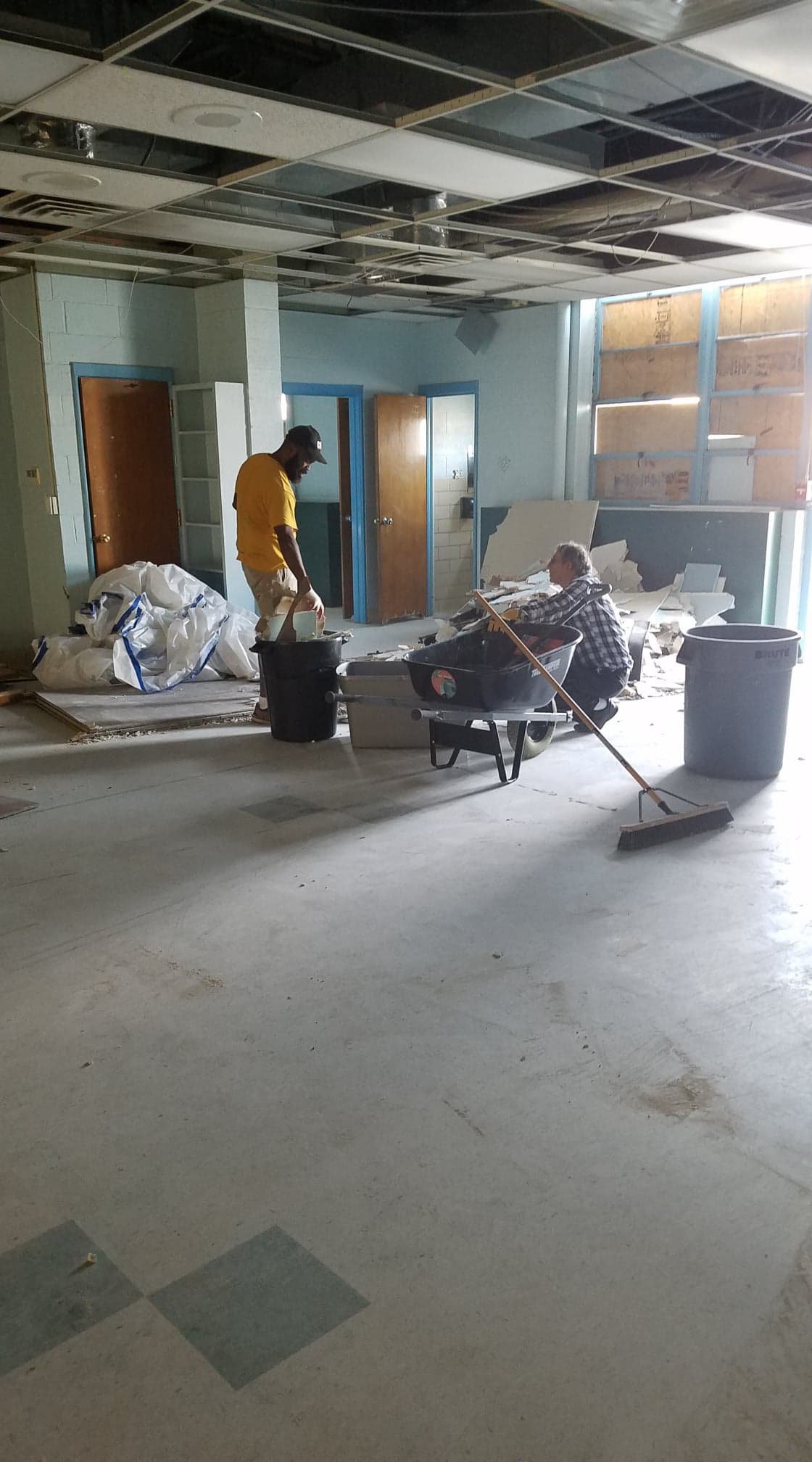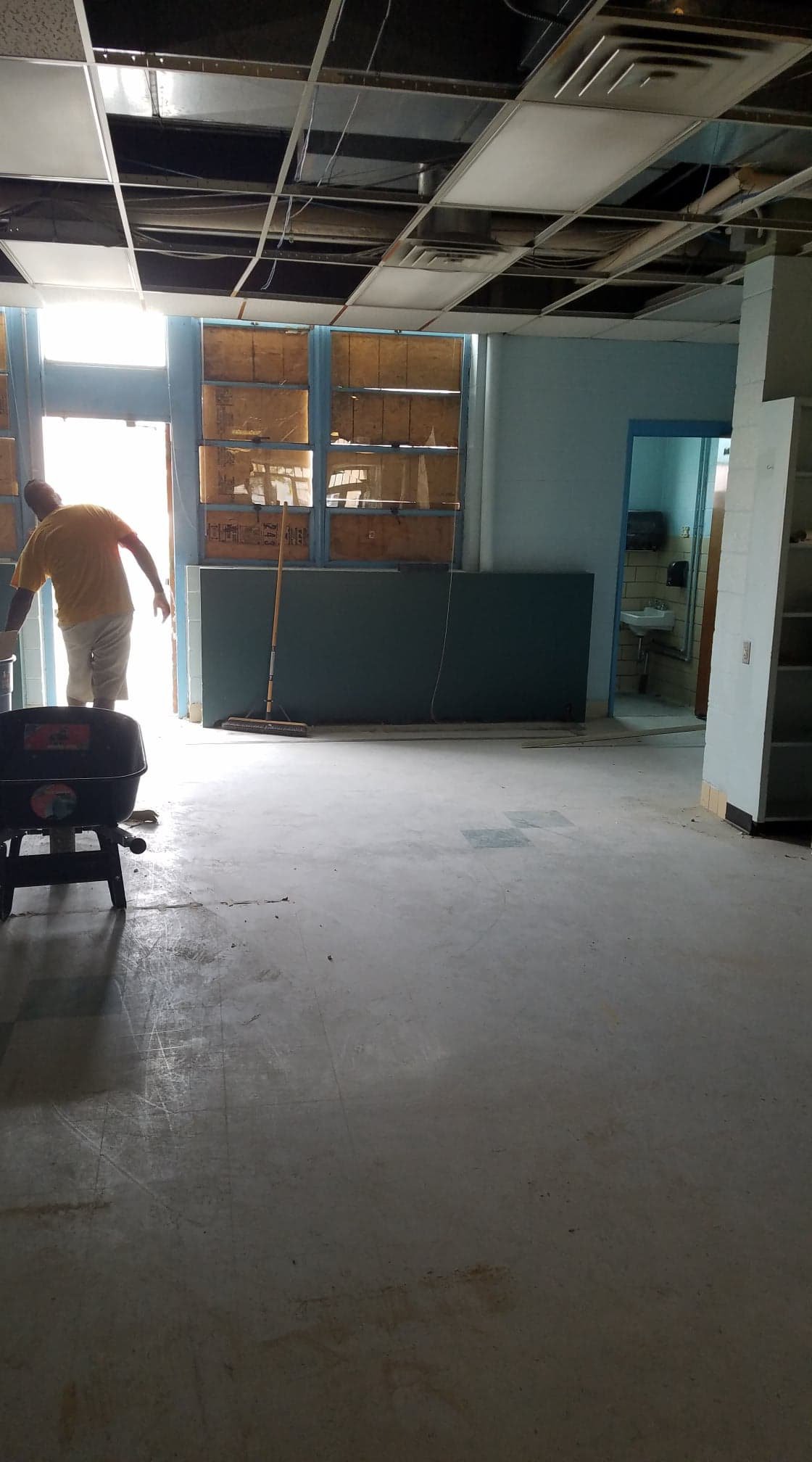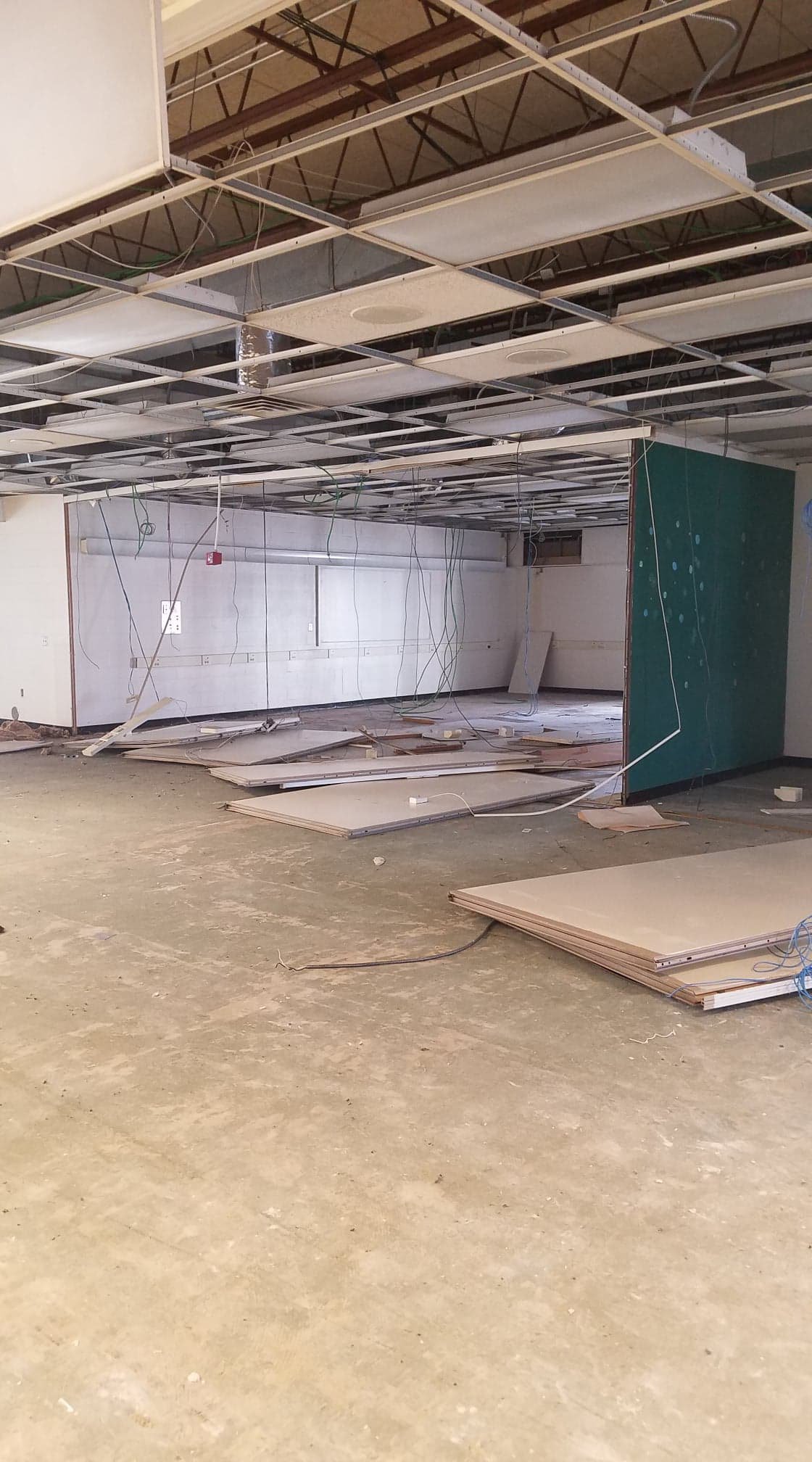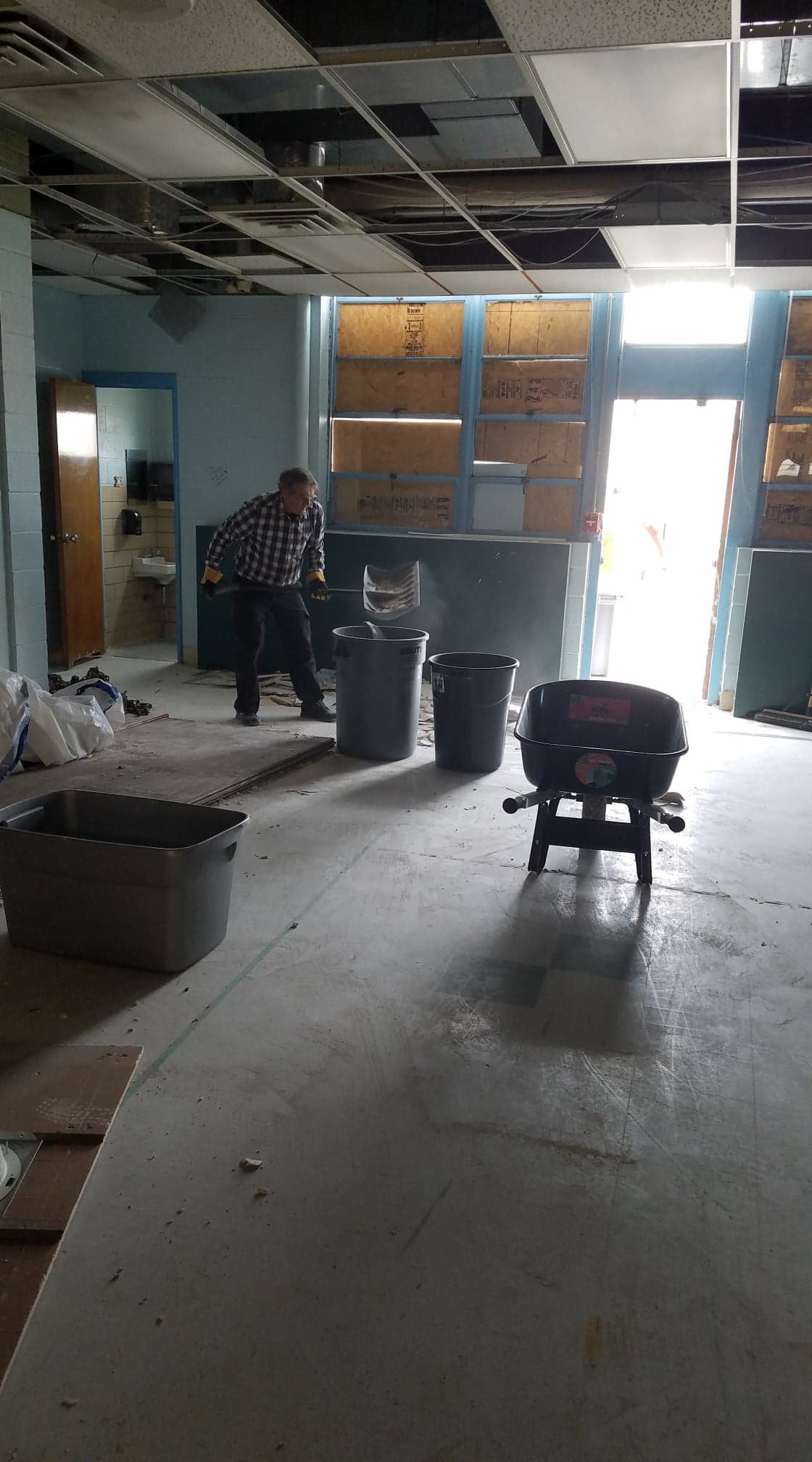 September 4, 2018
It's official, West End Baptist Chapel now owns the Winter Street School. They signed the papers this morning, so now it's time to get the permits we need to begin the demolition.
September 8, 2018
This is the first work Saturday out of many happening at Winter Street. The first project is getting the ceiling ready to install the sprinkler system.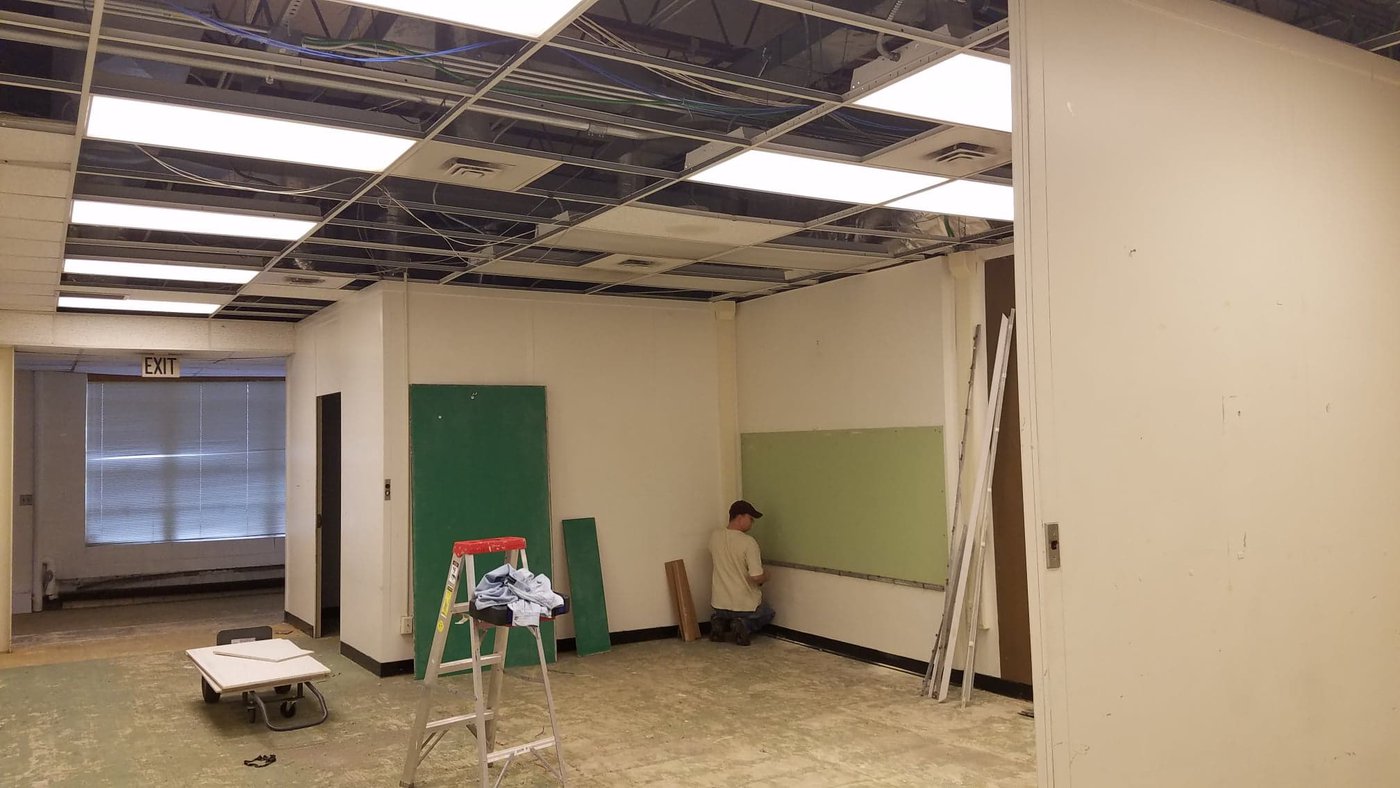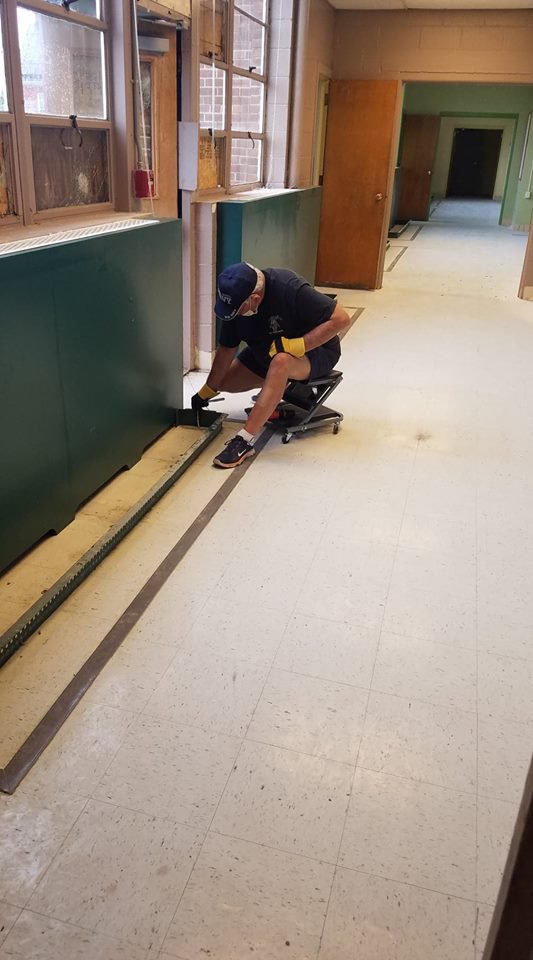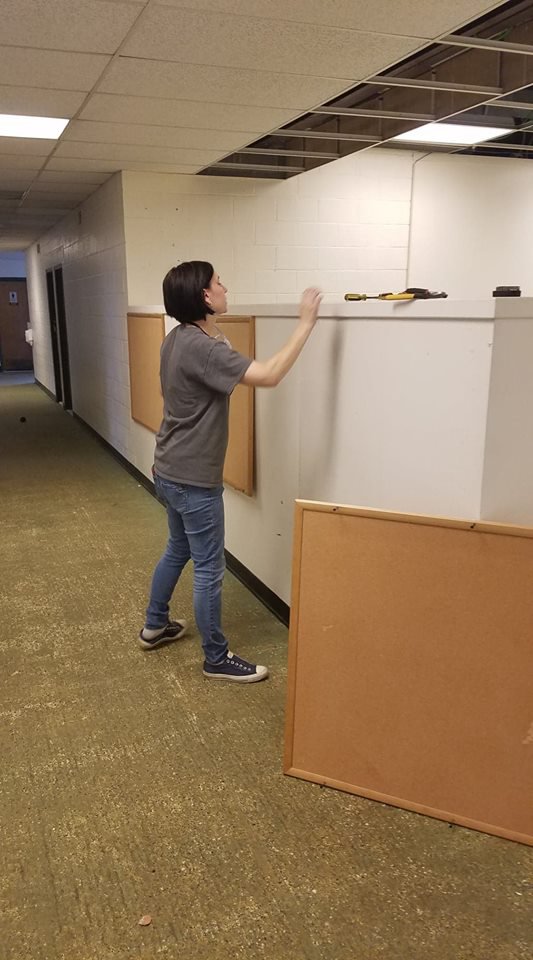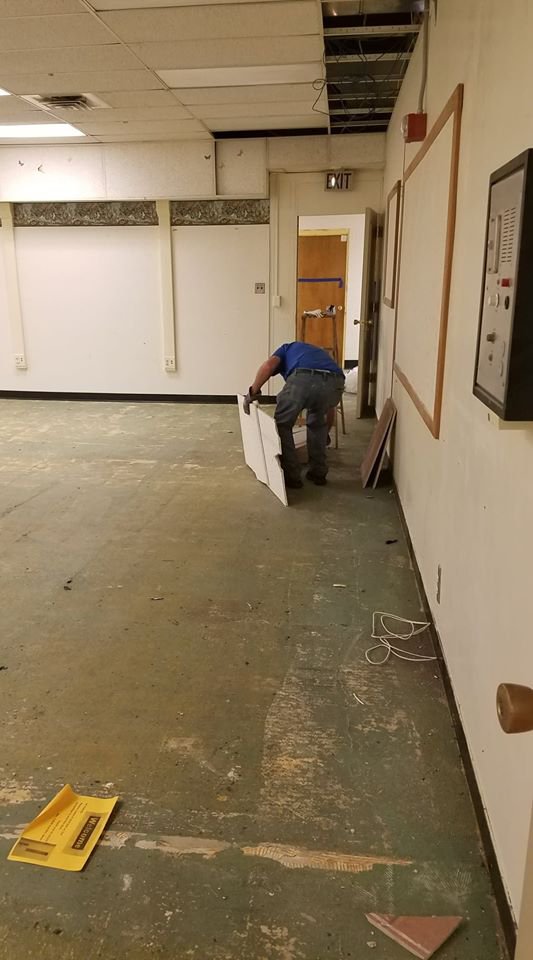 September 13, 2018
The first half of the sanctuary is ready for sprinklers!